Top Prize Winner, International Chopin Competition
Bronze Medal, International Tchaikovsky Competition
Chopin International Piano Competition judge

April 2011- Gramophone EDITOR'S CHOICE

"…all the performances...are of unwavering mastery and musicianship, with towering but never forced strength and a rubato and nuance both personal and telling. [Kenner] is exceptionally glittering and stylish in Chopin's Fantasie-Impromptu...This is a record to fascinate even the most blasé listener."

—Bryce Morrison, Gramophone Magazine
At the age of 17, American pianist Kevin Kenner participated in the International Chopin Piano Competition in Warsaw and was awarded the 10th prize and a special prize from the jury for his promising talent. Ten years later, in 1990 he returned to Warsaw to win the top prize, the People's Prize and the Polonaise Prize. Earlier that year he won the bronze medal at the International Tchaikovsky Piano Competition in Moscow, together with a special prize for his interpretation of Russian music. Other awards include the International Terence Judd Award (London, 1990), the Van Cliburn International Piano Competition (Fort Worth, 1989) and the Gina Bachauer International Competition (Salt Lake City, 1988).
Kevin Kenner has since performed as soloist with world-class orchestras including the Hallé Orchestra, the BBC Symphony Orchestra, the Berlin Symphony Orchestra, the Warsaw Philharmonic, The Czech Philharmonic, the Belgian Radio and Television Philharmonic Brussels, the NHK Symphony of Japan, and in the US with the principal orchestras of San Francisco, San Diego, Salt Lake City, Kansas City, New Jersey, Rochester, Baltimore, St. Paul and many others. He has been invited to work with many renowned conductors, including Sir Charles Groves, Andrew Davis, Hans Vonk, Stanislaw Skrowaczewski, Jerzy Maksymiuk, Kazimierz Kord, Jiri Belohlavek and Antoni Wit.
His achievements have won him critical acclaim from all over the world. He has been praised as "one of the finest American pianists to come along in years" (Howard Reich, Chicago Tribune), "...fulfilling a criterion which one only knows from great Chopinists such as Rubinstein, Benedetti-Michelangeli and Dinu Lipatti" (Winfried Wild, Schwaebische Zeitung, Germany). Adrian Jack of London's Independent describes one of Kenner's recitals as "...the best performance I have ever heard in the concert hall of all four of Chopin's Ballades. The Financial Times in London described Kenner as a "player of grace, subtle variety and strength, with a mature grasp of dramatic structure and proportion: in short, a grown-up musician nearing his peak." And the Washington Post proclaimed him "a major talent… an artist whose intellect, imagination and pianism speak powerfully and eloquently." The conductor Stanislaw Skrowaczewski, who recorded with pianists such as Artur Rubinstein claimed Kenner's Chopin interpretations to be the most sensitive and beautiful he remembered.
He has been invited to perform chamber music with such illustrious ensembles as the Belcea Quartet, the Tokyo String Quartet, the Endellion String Quartet, the Vogler String Quartet and the Panocha Quartet among many others. He has recently toured and recorded with the Piazzoforte ensemble performing special arrangements of Astor Piazzolla, Chopin, and Bach. Along with his concert appearances, he has given masterclasses for many years at the International Piano Festival in Krynica, Poland as well as in major centres in Japan and America. For the past 5 years he has been giving classes at the International Summer Music Academy in Krakow, Poland. He has also been invited to adjudicate in some of the most prestigious international piano competitions in Asia, Europe and the US. Since 2001 he has been engaged as a professor of piano at the Royal College of Music, London, and some of his students have gone on to win prizes in international piano competitions and sign contracts with major record labels.
Kevin Kenner's recordings are distributed by Polish label "DUX" and include many discs of Chopin works as well as recordings of Ravel, Schumann, Beethoven and Piazzolla, the last of which was awarded a "Fryderyk" in Poland 2 years ago as best CD of the year under the category Chamber Music. He has also established himself as a specialist in period instruments and his recent recording of Chopin solo piano works on an 1848 Pleyel for the National Chopin Institute of Poland received a 5 star "superb" rating by the French magazine Diapason. Mr. Kenner has been invited to serve on the jury of the Chopin International Piano Competiiton in 2010.
Website: kevinkenner.com
"…all the performances...are of unwavering mastery and musicianship, with towering but never forced strength and a rubato and nuance both personal and telling. [Kenner] is exceptionally glittering and stylishin Chopin's Fantasie-Impromptu...This is a record to fascinate even the most blasé listener."
—Bryce Morrison, Gramophone Magazine, April 2011-EDITOR'S CHOICE
Estonian Concert Hall, Tallin: "The auditorium was literally boiling with enthusiasm. The evening before, Evegeny Kissin had played a recital in the same hall. I can't imagine even him playing better than Kevin Kenner."
—Goran Forsling, The Opera Critic, World of Opera, Seen and Heard International Concert Review
Run to the Cite de la Musique to hear Chopin by one of today's best interpreters "If we only discover one pianist during this year of Chopin, let it be Kevin Kenner."
—Jacques Drillon, Le Nouvel Observateur
"…this is pianism of the highest order."
—Steven Ritter, Fanfare
"The audience at the Phillips Collection gave pianist Kevin Kenner's reading of Ravel's "Miroirs" the greatest acclaim a performance can be accorded. It didn't cut the last note short with thunderous applause. Instead it signaled its awe and pleasure with thunderous silence and waited until not only the sound but also the sense of the music had subsided before expressing its gratitude. Kenner is a major talent. His recital revealed an artist whose intellect, imagination and pianism speak powerfully and eloquently."
—The Washington Post
"Based on these three CDs I would have to say that he is one of the important Chopin pianists of our time."
—Dave Saemann, Fanfare
"Kenner possesses a formidably strong technique… an expressive interpreter who brought tremendous emotional velocity to his varied program. His big-boned rendition of the famous Polonaise in A-flat managed to remove many of the artistic cobwebs and mannerisms that have settled around this music. In a bold display of virtuosity and rhythmic acceleration, the work reemerged…Kenner is a Chopin interpreter of exceptional gifts, and such full-blooded, dramatic, technically secure performances are extremely rare."
—Miami Herald
"Two varied movements from Liszt's Annèes de Pèlerinage (from Première Anneè: Suisse) moved in more in the direction of gregarious fireworks, the second part mostly as fragile as the first was an ear-curdling wild ride."
—Josef Woodard Santa Barbara News-Press
"So gripping and bold, so powerfully imaginative and with such a dynamic and staggering array of color did he present the atmosphere of each work." …"The ideal alliance of grand virtuosity, blameless stylistic ability, ravishing colours and healthy emotions made this concert a promising upbeat to the new season of Master Concerts."
—Die Rheinpfalz (Homburg Meisterkonzerte)
"Weber's piano music, technically brilliant, demands courage and risk-taking - and that Kenner has without limits."
—Badische Zeitung (Freiburg, Germany)
"The recital revealed a pianist not just with brilliant technique but also fine judgment, courage and depth of feeling…I have never felt so close to the truth in Chopin's Ballades."
—The Independent (London)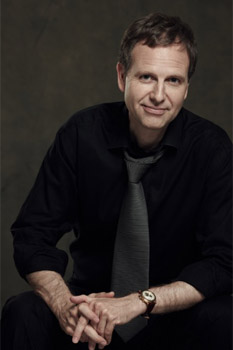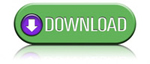 427 x 640 pixel JPEG file, 39.3 Kb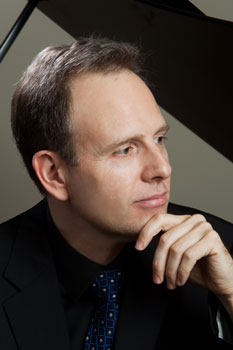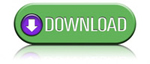 2460 x 3000 pixel JPEG file, 4.1 Mb
Photo Credit: Christian Steiner
Live Recording of "Chopin Reflections" Program (Gusman Hall, Miami, 2009):
Chopin Fantaisie-Impromptu, op. 66
Chopin Mazurka in C, op. 56, no. 2
Szymanowski Mazurka, op. 50, no. 2